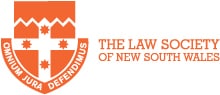 Antelope Media was proud to be involved in devising strategy and developing content for the CareerHub, a major new online initiative from the Law Society of NSW. Aimed at helping lawyers negotiate their career, the CareerHub launched on 22 March 2013.
Two of our favourite CareerHub articles are Emma's on Tweeting to the Top, and Career Consultant Fiona Craig's on Planning for Change. Fiona also gave an impressive presentation at the launch.
You can read about the launch in The Australian.