Copywriting for real estate advertising is about more than just reeling off property features. It's about connecting with potential buyers emotionally as well as rationally and creating the desire to find out more…
Doing that isn't easy. It requires knowing potential buyers inside-out: what makes them tick, what's driving them in their property search and what's going to get them off the sofa and into your open home.
That's where we come in. We're property old hands as well as writers. We listen to your expertise on who will buy the home and we use every writing technique at our disposal to make sure you connect with them.
What makes Antelope Media different to other real estate advertising copywriters?
Too many real estate writers fall into the trap of using flowery and over-the-top language that repels more buyers than it entices. But not us.
We think the principles of good writing that apply to other documents apply equally to your property listings.  In fact, you can read all about our philosophy on what makes the prefect property listing right here.
In other words, we start with your audience and not the property. We tap into the way they think and cut to the chase to describe the property in a way that leaves them hungry for more and compels them to act.
And because we're a team of writers and not just a single freelancer working in their pyjamas, the show always goes on no matter what….
Get in touch to find out more.
Real estate and property businesses we've helped
We've helped so many real estate agents, developers and people connected to the property industry get their message through. Some of the brands our real estate copywriters have worked for include:
Realestate.com.au
Laing + Simmons
Ray White
Richardson & Wrench
The Agency
Noel Jones
Savills
Landcom
Pillinger
McGrath Estate Agents
AgentSelect
Campaigntrack
Many, many more
Read our thinking on real estate copywriting
Article: How to write the perfect property listing
Article: Why real estate agents love content marketing
Article: Writing for real estate
Article: How to be a thought leader
Article: The 7 deadly sins of social media
Our real estate content director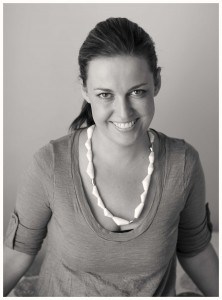 Few property copywriters can match the breadth and depth of experience Emma Sorensen has. She's written more than 100 articles for realestate.com.au, has delivered successful content marketing strategies to property-centred tech businesses and has crafted copy for some of Australia's leading real estate brands. And, if that's not enough, she's even served as managing editor for an online property website.
Emma's philosophy is that people trust real estate businesses that produce well-written, accurate and useful content – not the same, over the top or verbose wording we're used to seeing. It's this rigorous but creative approach to writing that means she's trusted by some of the biggest names in Australian property.
Contact Emma on +61 (2) 8006 8416 or at emma@antelopemedia.com.au today to find out how we can help your real estate business win more work through content marketing, copywriting, content strategy and communications.
Subscribe now to get the latest thinking on content marketing, content strategy, copywriting and communications from Antelope Media.
Related services: Real estate copywriting, Real estate content marketing.