Sydney-based agency Antelope Media can help your small business or startup with copywriting, content strategy and content marketing.
Like you, we know what it's like to build a business from scratch. It takes blood, sweat and tears, sleepless nights and stress. (But we wouldn't have it any other way.)
As a business owner, you already have to wear so many hats that you usually don't have the time or inclination to also become an expert in content marketing strategy and copywriting.
And that's where we step in…
We offer small businesses and startups with small budgets and big dreams several cost-effective packages and products. That way you can access the same quality copywriting and content marketing Australia's biggest businesses do.
Our expertise includes:
We can help your small business or startup use content marketing methods, such as blogging, email newsletters and social media to generate more work and build your business. 
Read about our small business content marketing package>
Find out more about our content marketing services>
Our copywriters are specialists in professional services, and can help your firm with anything from compelling website copy through to advertisements and from brochures to email newsletters.
Our website copywriters will show you how to turn your website into a content-based platform for converting browsers into new clients or customers and existing clients into repeat ones.
Get in touch today to find out how we can help your small business or startup
 Our thinking
Discover our latest insights and ideas on content marketing, copywriting and communications ideas that impact SMEs and startups.
6 things good content marketing must do
The eNewsletter mistakes businesses keep making 
Meet our small business and startup content director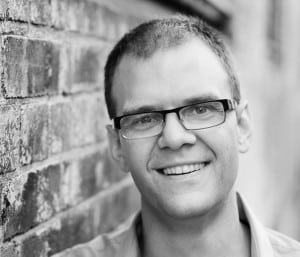 Ralph Grayden has written for leading businesses across three continents including Microsoft, Macquarie Bank, The Law Society of NSW, several leading law firms and every one of the Big Four Australian Banks. He's also worked as a senior digital copywriter for some of Australia's leading ad agencies, including Publicis Mojo and Ogilvy.
Our clients often say they love the fresh ideas and vision Ralph brings to their work. They also appreciate his ability to turn complex information and concepts into powerful, engaging ideas.
Long before Antelope Media was born, Ralph started his working life as a starry-eyed lawyer at one of Australia's top tier law firms.
Contact Ralph on +61 (2) 8091 3804 or at ralph@antelopemedia.com.au today to find out how we can help your startup or SME win more work with its content marketing, copywriting, content strategy and communications.