Our team of legal copywriters helps lawyers, law firms and businesses in the legal sector engage potential clients and build deeper relationships with existing ones. Whether you need website copy, brochure writing, capability statements, articles, case summaries or more we can help.
Our team is led by Ralph Grayden, a former commercial lawyer who began his career at a top-tier international law firm. We understand the subject matter of what we're writing about, as well as the realities of practising law.
What makes Antelope Media different to other legal copywriting agencies?
It's not just our hands-on experience in the law that makes Antelope Media different to other copywriters and agencies playing in the legal copywriting space.
We also have experience writing for leading advertising agencies, publishing houses and legal publications.
It's this combination of knowing the technicalities of the law and our experience getting a message across to a generalist audience that sets us apart from anyone else.
How our legal copywriters can help your law firm
We harness this unparalleled experience to help your firm cut through and engage. Leading law firms choose to use us for:
Brochures and flyers

Case summaries

Capability statements

Print and online advertisements

Newsletters

SEO copywriting

Electronic direct marketing (EDMs)

Legal articles and ghostwriting

Annual reports
Read about our other services for businesses in the legal sector
What they're saying about us
"Right from the start, [Ralph] was able to bring fresh ideas to the project, absorb and organise large amounts of complex information and develop content on a wide variety of topics… His insights, creativity, business knowledge and impeccable writing style greatly contributed to the success of the portal and the positive feedback we have received from NSW solicitors." – Anne Finet, Membership Director, Law Society of NSW
"Lovin' it Ralph.  Thank you." – Business Development Director at a mid-tier firm.
Law firms and legal sector businesses we've helped
We've helped so many lawyers, law firms and businesses connected to the legal industry get their message through. Some of the brands our legal copywriters have worked for include:
The Law Society of NSW

Bartier Perry

Kemp Strang

Holman Webb Lawyers

Maurice Blackburn Lawyers

Australian Business Lawyers

Swaab Attorneys

Prominent Lawyers

Thoroughbred Legal

Dovetail Legal Solutions

Blackstone Waterhouse Lawyers

Prodonovich Advisory

Law In Order

CCH Australia

Thomson Reuters

Blackstone Legal Costing

Many, many more
Get in touch to find out how we can help your law firm with copywriting.
Read our thinking on legal copywriting
Article: 5 things lawyers can learn from copywriters
Article: How to write a legal case summary that gets read
Article: How to be a thought leader
Article: How to write anything
Article: The newsletter mistakes businesses keep making
Meet our legal copywriting lead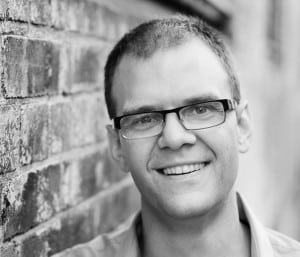 Long before Antelope Media was born, Ralph Grayden started his working life as a starry-eyed lawyer at one of Australia's top tier law firms. Since then, Ralph has written for leading businesses across three continents including Microsoft, Macquarie Bank, The Law Society of NSW, several leading law firms and every one of the Big Four Australian Banks. He's also worked as a senior digital copywriter for some of Australia's leading ad agencies, including Publicis Mojo and Ogilvy.

Our clients often say they love the fresh ideas and vision Ralph brings to their work. They also appreciate his ability to turn complex information and concepts into powerful, engaging ideas.
Contact Ralph on +61 (2) 8091 3804 or at ralph@antelopemedia.com.au today to find out how we can help your law firm win more work with its content marketing, copywriting, content strategy and communications.
Subscribe now to get the latest thinking on content marketing, content strategy, copywriting and communications from Antelope Media.
Related services: Legal content marketing, Websites for law firms,  Legal editing and proofreading, Writing seminars for lawyers.