Our content marketing agency based in Sydney can help you build new audiences and then convert them into clients or customers.
We're experts at producing and executing at all stages of content marketing, and help some of Australia's best organisations with content strategy, blogging, social media, SEO content, ebooks, infographics and more.
Most businesses now know the value of content marketing. Most are now even doing it in some form or another. But that doesn't mean they're necessarily doing it well.
After all, it's very easy to start banging away a keyboard and publishing content. It's hard to make sure that content ends up in front of the right people. And it's harder still to make sure the content ends up engaging them and, eventually, converting them to buy.
That's why our content marketers don't just create content for content's sake. We plan and produce quality content that helps you achieve your business goals.
How we can help you with content marketing
We can help you create the very best content marketing campaigns and make sure that your content ends up in front of the right people. Here are just some of the ways we do that.
can:
Develop an overarching content marketing strategy for your business.
Develop a content calendar that ties together your publishing schedule with your business objectives.
Produce content that engages customers at every stage of the sales cycle from awareness to conversion and onto customer or client retention.
Help you create the kind of content that positions you as a thought leader in your field.
Help you with your

blogging

so that you cut through and engage your target audiences.
Create and produce compelling content, including blogs, articles, advertorials, sponsored content, ebooks, infographics and more.
Provide powerful

brand journalism

, blogging and storytelling and act as your business's outsourced newsroom.
Give you the best social media marketing.
Take care of planning and executing your email marketing, EDMs and eNewsletters.
Help your customers find you through SEO and keyword-maximised copy.
Contact us to find out how we can help your business.
What makes Antelope Media different to other content marketing agencies?
There is a lot of content out there right now, competing for people's attention. So to be effective you need to stand out from the crowd. We help you do just in a number of ways, including:
Producing the very best content.

Our writers all have experience working for big advertising agencies. Otherwise, they've worked for publishers such as News Ltd and Fairfax, or for big brands such as Qantas, Telstra and Macquarie Bank.

Matching your content marketing to your overall marketing and business goals.

We don't just write about whatever we feel like. We always map out your content so that it reaches the right people and engages them.

Offering an end-to-end service.

We know content marketing only works with the right strategy, as well as the right execution. That means we help with everything from content strategy and content calendars through to content production and social media.

Being flexible.

We work for organisations of all sizes – from the Big four banks through to dynamic startups. Our nimbleness means we won't push you to sign up for hundreds of thousands of dollars of content marketing, just to get going.  

Providing rigour. Too often content marketing fails because the process and the production aren't rigorous enough. We question everything, as and have our own in-house quality controls that make sure the work you receive is a cut above.
We also write prolifically about the latest content marketing trends, as well as the latest insights and ideas on how your business can do content marketing better. Read more on our blog.
Which Sydney and Australian-based clients do we work for?
We've produced content marketing for some of Australia's best content marketing brands, including Macquarie Bank, realestate.com.au, ANZ Bank and more. But we also work for SMEs who value content marketing.
In fact, our clients come in all shapes, sizes, and stages of growth. The quality that unites them is that they see value in investing in the very best content marketing.
We also have a particular specialty in some industries, including:
Content marketing for financial services
Content marketing for real estate
Content marketing for lawyers and law firms
What they're saying about our content marketing services
"This is awesome… you've captured what we're looking to achieve with our content marketing." – Senior marketing manager at one of Australia's big four banks.
"Your ideas are great! Your work is flawless! I couldn't be happier." – One of Australia's top performing real estate agents.
"Who wrote [that] article? It's fantastic" – A very senior manager at one of Australia's largest banks after reading some of our work.
"These articles are great. The quality of work has been really good" – CEO of a real estate business.
"That article is awesome… It's such a joy working with someone as capable and delightful as you… Just great and spot on brief, thanks so much." – Content lead at one of Australia's most innovative listed companies.
Meet our content director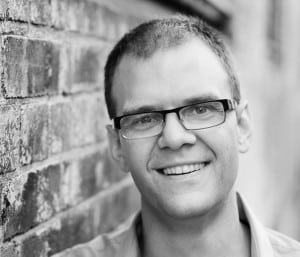 Ralph Grayden has written copy and devised content strategy for leading organisations including Macquarie Bank, realestate.com.au, NAB, ANZ Bank, The Commonwealth Bank, BankWest, eftpos, Saxo Capital Markets, AMP and more. He's also worked as a senior digital copywriter for some of Australia's leading ad agencies, including Publicis Mojo, DDB and Ogilvy.

Our clients often say they love the fresh ideas and vision Ralph brings to their work. They also appreciate his ability to turn complex information and concepts into powerful, engaging ideas. Long before Antelope Media was born, Ralph started his working life as a starry-eyed lawyer at one of Australia's top tier law firms.
Contact Ralph on +61 (2) 8006 8416 or at ralph@antelopemedia.com.au today to find out how we can help your organisation connect with customers and clients through the very best content marketing. Alternatively, use the contact form below.
Our thinking on content marketing
We think that being an expert means sharing your knowledge. In fact, that's fundamental to the whole concept of content marketing. So we constantly publish on the topic of content marketing on our own website. We're also often asked for comment by national and trade publications. You can read some of our thinking here:
Article: 6 things good content marketing must do
Article: The greatest piece of content marketing ever
Article: 5 reasons content marketing doesn't work
Article: 4 simple ways to measure content marketing
Subscribe now to get the latest thinking on content marketing, content strategy, copywriting and communications from Antelope Media.
If you'd like to find out more or discuss a project please contact us.
Product Name:

Content marketing agency in Sydney, Australia
Product Brand:

Antelope Media
Product Description:

Content marketing agency in Sydney, Australia specialising in financial services, professional services, real estate and more.
Product Image: https://www.antelopemedia.com.au/wp-content/uploads/photo-19.jpg
Total Reviews:

137

Reviews