For many businesses, blogging has become an effective and inexpensive way to reach a target audience and take them on a journey that turns them into customers or clients.
That's because if you get it right, blogging will increase your web traffic, build trust with your readers, and turn mildly curious passers-by into engaged followers who can't wait to buy from you.  
But get it wrong and you'll be simply wasting your time – or worse – you'll end up harming your brand and your business. After all, if you're putting the wrong message out there, if you're blogging in an unprofessional or uninteresting way, if your article ideas are bad or your writing is poor, you'll be turning people away rather than attracting them to you.
That's why it pays to use professionals.
How Antelope Media is different to other business bloggers
When it comes to blogging for business, our clients tell us that there's two main things that separate Antelope Media from the pack. The first is that we've mastered the craft of business blogging. We know how to get people clicking and reading what you write. We know how to get them sharing and talking. And we know how to get them excited about they've read.
Second, we bring substance to everything we do. We don't do fluff pieces or lightweight posts that people might smile briefly at and then forget. We give you well researched, well thought out pieces that connect you with your audiences on a deeper level and help you grow your business in the process.
How our business blogging team can help you
Our business blogging team can help you in so many ways. We can:
Work with you to build a blogging strategy that connects your content with your business objectives

Help you generate blog ideas your potential customers or clients want to read about

Write the very best blogs, including developing metadata and SEO keywords to make sure you get found

Give you the words you need to bring audiences to your blog via social media and email marketing.
Some of the businesses we've blogged for
We've blogged for some of Australia's biggest brand names, as well as dynamic start ups and fast growing SMEs. This includes:
Realestate.com.au

Macquarie Bank

AGL

Bupa

eSuperFund

ANZ Bank

NAB

Thomson Reuters

Wolters Kluwer

Many, many more
What they're saying about us
"Who wrote [that] article? It's fantastic" – A very senior manager at one of Australia's largest banks after reading some of our work.
"That article is awesome… It's such a joy working with someone as capable and delightful as you." – Content manager at realestate.com.au
"This is awesome… you've captured what we're looking to achieve with our content marketing." – Senior marketing manager at one of Australia's big four banks.
Our content director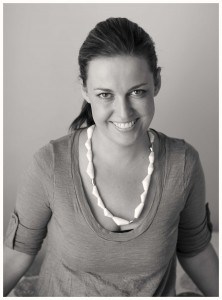 Emma Sorensen's philosophy is that people trust businesses that produce well-written, useful content. And, as a journalist and managing editor who began her career in book publishing, Emma knows a thing or two about quality content.
Emma has a wealth of experience working across industries like property and real estate, healthcare, and the arts. Our clients tell us they value Emma's analytical and organisational ability, as well as the writing skills and creative ideas she brings to every project.
Contact Emma now to find out how we can help you win more work through blogging:
Otherwise, you can call on +61 (2) 8006 8416 or email at emma@antelopemedia.com.au 
Read our thinking on blogging
Article: How often should you blog?
Article: 6 things good content marketing must do
Article: The greatest piece of content marketing ever
Article: How to be a thought leader
Article: The 7 deadly sins of social media
Subscribe now to get the latest thinking on content marketing, content strategy, copywriting and communications from Antelope Media.
Related services: Content marketing, Copywriting