Our specialist financial services content marketing agency can help your organisation build deeper engagement with current and potential clients and customers.
We believe in financial services there are two sides to the content marketing coin. The first is understanding your customers or clients. The second is understanding your products or services.
Usually, marketing directors are faced with a dilemma: do they go with an agency that writes well and understands marketing but doesn't really get their products? Or do they fall back on internal people who understand the product but get caught up in the detail?
That's what sets us apart…
How is different from other content agencies
Antelope Media combines technical knowledge of financial services with unparalleled writing skills and content marketing knowledge. We understand the subject matter we're writing about. That means we know the nuances of your products and what matters to your customers or clients.
After all, our content marketers have worked in-house for financial services organisations such as NAB, Westpac and Macquarie Bank, as well as for leading ad agencies and publishers, such as Ogilvy, Publicis Mojo, Thomson Reuters and The Sydney Morning Herald.
We combine creativity with rigour, intuition with analysis and big ideas with attention to detail.
How our content marketers can help your financial services organisation
We've worked for some of Australia's leading financial services organisations in so many ways, including:
Blog articles
Feature articles
Whitepapers
Infographics
Native advertising
Content strategy
Content audits
Read about some of the other ways we help financial service organisations
What they're saying about us
"Who wrote [that] article? It's fantastic" – A very senior manager at one of Australia's largest banks after reading some of our work.
"Thanks, Ralph for your – and your team's great work – it's much appreciated," Content manager at one of Australia's most innovative banks.
"This is awesome… you've captured what we're looking to achieve with our content marketing." – Senior marketing manager at one of Australia's big four banks.
Financial services organisations we've helped
We've helped so many banks, insurers, financial advisers, wealth managers and others get their message through. Some of the brands our financial services copywriters have worked for include:
Macquarie Bank
NAB
Fidelity
Commonwealth Bank
MLC
Aviva
Merricks Capital
Illawarra Credit Union
ANZ Bank
ANZETFS
Aviva
Godfrey Pembroke
Paypal
Imbue Capital
Sherpa Funds Technology
Many, many more
Get in touch today to find out how we can help your financial services organisation connect with customers and clients.
Read our latest thinking on financial services content marketing
Article: 6 things good content marketing must do
Article: Why content marketing is like a Jane Austen novel
Article: The greatest piece of content marketing ever
Article: 5 reasons content marketing doesn't work
Our financial services content director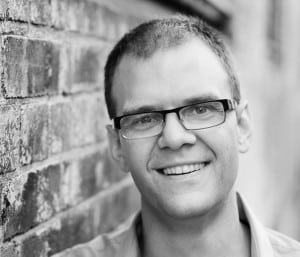 Ralph Grayden has written copy and devised content strategy for leading financial services organisations including Macquarie Bank, MLC, NAB, ANZ Bank, The Commonwealth Bank, BankWest, EFTPOS, Saxo Capital Markets, AMP and more. He's also worked as a senior digital copywriter for some of Australia's leading ad agencies, including Publicis Mojo, DDB and Ogilvy.
Our clients often say they love the fresh ideas and vision Ralph brings to their work. They also appreciate his ability to turn complex information and concepts into powerful, engaging ideas. Long before Antelope Media was born, Ralph started his working life as a starry-eyed lawyer at one of Australia's top tier law firms.
Subscribe now to get the latest thinking on content marketing, content strategy, copywriting and communications from Antelope Media.
Product Name:

Content marketing financial services
Product Brand:

Antelope Media
Product Description:

Financial services content marketing agency based in Sydney Australia. We provide content to many of the country's leading financial brands.
Product Image: https://www.antelopemedia.com.au/wp-content/uploads/photo-19.jpg
Total Reviews:

57

Reviews