Content marketing can bring so many benefits to savvy real estate professionals. After all, it gives you the chance to show off your expertise, build credibility and connect with potential clients without needing to sell.
When it comes to property and real estate, successful content marketing requires two things. The first is a comprehensive understanding of content marketing techniques, such as blogging, social media, eNewsletters and SEO – and how these can work together to drive traffic and build an audience that's ready to buy.
But the second is more important still… And that's an in-depth knowledge of the economics, dynamics and specifics that drive the real estate industry itself.
And that's where stands apart from any other content marketing agency.
What makes Antelope Media different to other real estate content marketing agencies?
We aren't just writers. We're subject matter experts. And that means we combine our creativity and our craft with a high dose of rigour.
In other words, you won't get fluff or the same old hackneyed blog posts that do nothing but contribute to the noise of content marketing. You'll get perfectly positioned strategy, ideas and words that lift your content marketing above your competitors' and make you a trusted source on your property niche.
And that's why we're trusted by some of the biggest names in Australian property.
How our property content marketers can help your business
Our real estate content marketers can help in so many ways. Some of the things we do for Australia's leading property brands, include:
Content strategy for real estate professionals
Real estate articles
Real estate blogs
Social media marketing for real estate professionals
SEO copywriting
eNewsletters and electronic marketing
What they're saying about us
"That article is awesome… It's such a joy working with someone as capable and delightful as you." – realestate.com.au
"Just great and spot on brief, thanks so much. It's so refreshing to work with you again ;-)" – realestate.com.au
"These articles are great…. The quality of work has been really good" – AgentSelect
Real estate and property businesses we've helped
We've helped so many real estate agents, developers and people connected to the property industry get their message through. Some of the brands our real estate content writers have worked for include:
Savills
Landcom
Richardson & Wrench
Laing + Simmons
Noel Jones
Pillinger
AgentSelect
Campaigntrack
Many, many more
Our real estate content director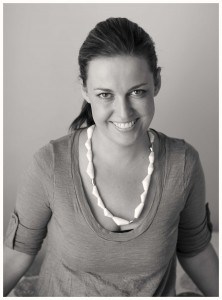 Few property copywriters can match the breadth and depth of experience Emma Sorensen has. She's written more than 100 articles for realestate.com.au, has delivered successful content marketing strategies to property-centred tech businesses and has crafted copy for some of Australia's leading real estate brands. And, if that's not enough, she's even served as managing editor for an online property website.
Emma's philosophy is that people trust real estate businesses that produce well-written, accurate and useful content – not the same, over the top or verbose wording we're used to seeing. It's this rigorous but creative approach to writing that means she's trusted by some of the biggest names in Australian property.
Read our thinking on real estate content marketing
Article: Can content marketing sell a home?
Article: Why real estate agents love content marketing
Article: 6 things good content marketing must do
Article: Why content marketing is like a Jane Austen novel
Article: The greatest piece of content marketing ever
Article: How to be a thought leader
Article: The 7 deadly sins of social media
Subscribe now to get the latest thinking on content marketing, content strategy, copywriting and communications from Antelope Media.
Related services: Real estate copywriting
Product Name:

Real estate content marketing | Sydney, Australia
Product Brand:

Antelope Media
Product Description:

Content marketing services for Australian real estate agents. We develop and create content for leading real estate brands.
Total Reviews:

56

Reviews